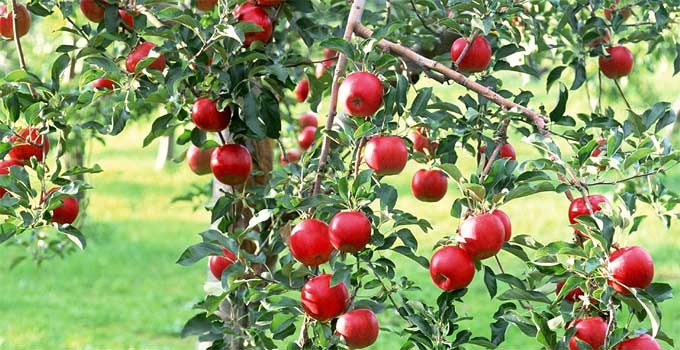 "The best time to plant a tree was 10 years ago and today."
If you're even a little bit into the concept of self sufficiency, I highly recommend planting a food producing tree (or several) on your property.
Why? Because it's free food! How bout that for a bit of self sufficiency?!
Are you a procrastinator? Have you put off the idea because it might take many years before a new tree bears fruit?
Well, don't procrastinate. Like I said a moment ago, the best time to plant a tree was 10 years ago, and today!
Years ago we lived in a climate where just about any fruit tree would grow (Zone 10). We planted quite a few in the yard during that time and eventually enjoyed the fruits of our labor. It was well worth the effort.
Funny story: One tree that we wanted to plant was an Orange tree. So we went to Home Depot and picked one from their garden section, brought it home and planted it. It thrived. However when it finally produced some fruit, guess what? They were grapefruits! That was the last time I trusted the labels on fruit trees in that particular store! Went to nurseries after that…
Having since moved away from that region and now residing in a northern colder climate (Zone 3b), my choices are limited. However I haven't let that stop me… Can you say, Apple trees?
The Holistic Orchard: Tree Fruits and Berries the Biological Way
Fruit Tree Climates
Tree Climate Zones
Hardiness zones are used as a guide in selecting appropriate trees for particular areas. The climate zones are determined by average minimum yearly low temperatures.
That said, one 'trick' is to look around at your neighbors, etc.. and see what they're growing.
ZONE 1 Below –50° F
ZONE 2 -50° to -40° F
ZONE 3 -40° to -30° F
ZONE 4 -30° to –20° F
ZONE 5 -20° to -10° F
ZONE 6 -10° to 0° F
ZONE 7 0° to 10° F
ZONE 8 10° to 20° F
ZONE 9 20° to 30° F
ZONE 10 30° to 40° F
ZONE 11 40° to 50° F
ZONE 12 50° to 60° F
ZONE 13 60° to 70° F
Hardiness Zone Map and Frost Dates for your Growing Season
USDA Plant Hardiness Zone Interactive Map
 
So, let's get this topic going.
What food producing trees are you growing or do you want to grow?
Source link